Last week, Drapht released his new single, 'Summer They Say'. As you might expect, the track is an absolute banger, with the Aussie hip-hop icon back to his very best.
To celebrate the release of this new anthem, we've been inspired to revisit Drapht's expansive discography, where we've picked out the 10 best tracks from his stellar back catalogue, including – of course – the phenomenal 'Summer They Say'.
'Summer They Say' – Drapht
In the '90s and '00s, Drapht served as a pioneer of hip-hop in Australia, serving as a unique alternative to the traditional sound that emerged from rappers across the country at that time.
While acts like Hilltop Hoods and Bliss n Eso truly broke the glass ceiling for the genre in Australia, Drapht showed the kids that "Australian hip-hop" had no rules, and Tone Deaf even placed Drapht in its list of the top 10 best live hip-hop acts in Australia.
His delivery cuts through at an octave higher than you'd expect, and his raps and singing have almost got a reggae style to them; Drapht, in his own way, broke a lot of the rules and expectations of Australian hip-hop over a decade ago.
So, without further ado, check out the Top Ten Drapht songs from his stellar career.
Love Hip Hop?
Get the latest Hip Hop news, features, updates and giveaways straight to your inbox Learn more
10. 'When We Were Kids' (feat. Dazastah & Hunter)
Released in 2011 with his SBX (Syllabolix) crew mates, Hunter & Dazastah, Drapht's opening verse is the strongest on the record, juxtaposing childhood bliss and adulthood struggles.
It doesn't end there though, chuck in the fact that the tune was recorded for the Australian Hip Hop Supports Canteen compilation, and you've got proof of Drapht's philanthropy as well, using his stunning tunes to help a good cause.
9. 'Summer They Say'
'Summer They Say' is yet another example of how Drapht will constantly push himself and his boundaries to evolve as a songwriter, while still staying true to his classic upbeat signature sound; including witty well-thought-out lyrics and effortless, fluid flow.
With co-production from Melbourne's own rising star Hamley, Drapht continues to challenge the ever-evolving sound of the genre.
"I've been so inspired by a bunch young-bloods in the scene over the last year, that it has really pushed me to up my game," the artist explains.
"But it feels great to be back with new material that I'm really excited about, a new home for my music and a bunch of parties around the country scheduled in to celebrate."
8. 'Where Yah From'
This track is always a highlight of Drapht's live set. However, it's not your typical Drapht funk or clever lyricism. This track cuts through with the chanting chorus that brings audiences to life at every show.
A tune that helps to unite the audience no matter where they're from, the classic track is likely one of the very tunes to come out of Australia that actually uses that classic tourism slogan "where the bloody hell are you" as part of its lyrics.
7. 'All Love'
Energy and funk is Drapht 101, and it is brilliantly showcased in 'All Love'. The opening bars grab you from the very start;
When I go out I go out with bang, gassed up like the Hindenburg/
Full house, one King, four Queens, and a whole lotta bad influence/
Some don't wanna learn and some nights that someone might be me/
If ever you needed proof of the rapper's classic lyricism, energy, and ability to turn one of the slickest tracks he's ever made into a pretty stunning love song, you don't need to look any further than 'All Love'.
6. 'Inspirational Island' (ft. Downsyde & Layla)
This is one of the standouts from Drapht's 2005 record, Who Am I, which features SBX crew's Downsyde & Layla. A stunning track from the artist, it's easy to see all the years of hard work that went into creating this record and huge track.
5. 'Sing It (The Life Of Riley)'
The build-up at the end of the first verse on this song could quite possibly be one of the moments from Drapht on any of his records. It's undeniable, extremely captivating, and a testament to his artistry.
'Sing It' is a biographical single by Drapht, which paints the picture of his musical upbringing and influences that were fed to him as a child by his father.
Drapht rarely gives us an insight into his life like he does on this record, the only other time he opens up so vulnerably is on the 'The Money', where he talks about his father's pursuit of "get rich schemes" and unsuccessful attempts at providing for his family through a music career.
Yeah believe it, my dad was a musician
But bringing a bass drum to cook up in the kitchen
Wouldn't feed us, with all his get rich scheming
Feeding his demons, life's a bitch
4. 'Rapunzel'
His biggest single following his breakout hit 'Jimmy Recard', 'Rapunzel' was the the first single from 2011's The Life Of Riley, a number one, Platinum-selling, ARIA Award-winning album.
Based around that vintage sample from The Heirs' 'Don't You Love Me', the tune was easily one of the coolest tracks ever released in 2010, just missing out on a Top 10 position in the 2010 Hottest 100.
Drapht explains that the song featured a subject "extremely close to my heart, so naturally the song itself was one of the easiest to write, but one of the hardest to nail in the recording process," adding it "has to be one of my favourites to date, has made me fall in love with her all over again!"
If you can't get enough of the tune, check out Drapht's killer performance of the track at the 2011 ARIAs.
3. 'Falling'
A letter to God with therapeutic confessional lyrics, this is a personal favourite of many, first released on the Brothers Grimm album.
An example of his profound lyricism, 'Falling' features a rather striking moment at the end of the second verse wherein he begins expressing guilt for how he may have used women as objects of pleasure in the past and how his mother would be disappointed in him.
Featuring extremely brave songwriting showing deep self awareness, Drapht almost draws a line in the sand with this stellar track, stating to the world he is going to make a change in his life for the better.
An addiction swimming in sex
Ma said show women the respect they deserve
Six six six isn't fiction, either listen or your existence will burn
Or the tables will turn on you
Those ladies are humans too, and you abused that
And I knew that, did it for amusement
Now it's on my back like a baboon grooming
Assuming that you're losing your patience
If I regain your grace will I have a place in your kingdom
Or am I facing extinction?
The day where the human race starts sinking
Is near, pardon my heart almighty
I'm just another part of society, I'm sorry
Yeah I lied and I stole from my neighbour
Fornicated way yeah I played up
I haven't made a Sunday mass since twelve
Will I ever leave this world?
Yeah I lied and I stole from my neighbour
My Fornicated ways, yeah I played up
My behaviour is blasphemy
Will it all come back to me? We'll just have to wait and see
Want to stream it? Buy it? Good luck. It's been taken off all platforms, for what we can only suspect to be an uncleared sample… Or maybe the song is just too vulnerable? Such a shame, it is not only one of Drapht's best works, but also a brilliant moment in his live set.
Listen to the bootleg upload above.
2. 'Jimmy Recard'
Unquestionably, 'Jimmy Recard' is Drapht's biggest moment with the single going Gold, paving the way for his countless festival appearances, and placing #10 in the triple j Hottest 100 in 2008.
"I was thinking of successful names so I jumped on the net and actually googled successful names and came up with James and Recard," Drapht explained to triple j on how he created the song.
"So I changed James to Jimmy and used Recard as the last name. I think a name does a lot for a character and where you go in life. And it was a positive track on the record because a lot of my stuff kind of feeds from negative ideas."
In fact, the popularity of the song even resulted in a highly-publicised "killing off" of Jimmy Recard, with the release of 2011's The Life Of Riley featuring a track titled 'R.I.P J.R', and even saw the hip-hop icon selling shirts that proclaimed "Jimmy Recard Is Dead".
Think about it, how many artists can make you mourn a fictional creation popularised through a song? Drapht, that's who.
1. 'Who Am I'
As of writing this list, 'Who Am I' is 14-years-old. Released in 2005 via the now-defunct Obese Records, 'Who Am I' was the song that put Perth hip-hop crew SBX on the map in the underground hip hop community around the country.
Who am I? A slave to the beat and its rhythm
Who am I? I'm ashamed of this world that we live in
Who am I? I'm a threat, I'm the voice in your head
The one telling you to jump off the ledge motherfucker
Who am I? I'm the man from the land down under
Who am I? I'm the rain, I'm the sun, I'm the thunder
Who am I? I'm the hope that elopes through your speaker
Running as the wolf pack leader motherfucker, who am I?
A perfect way to introduce himself to the world and make his purpose clear, there's no going past the title track of Drapht's second record when it comes to his lyricism and performance.
SEE ALSO:
Drapht Australian Tour 2019
Thursday, November 7th
Prince of Wales, Bunbury, WA
Friday, November 8th
Beer Fest, Fremantle, WA
Saturday, November 9th
Lion Arts Factory, Adelaide, SA
Thursday, November 14th
Corner Hotel, Melbourne, VIC
Friday, November 15th
Barwon Club, Geelong, VIC
Saturday, November 16th
Uni Bar, Hobart, TAS
Thursday, November 21st
Oxford Art Factory, Sydney, NSW
Friday, November 22nd
Cambridge Hotel, Newcastle, NSW
Saturday, November 23rd
Kambri, Canberra, ACT
Sunday, November 24th
SS&A Club, Albury, NSW
Thursday, November 28th
Woolly Mammoth, Brisbane, QLD
Friday, November 29th
Gilligans, Cairns, QLD
Saturday, November 30th
Byron Bay Brewery, Byron Bay, NSW
Friday, December 6th
Discovery, Darwin, ACT
Saturday, December 7th
Gap View Hotel, Alice Springs, ACT
Friday, December 13th
Rosemount Hotel, Perth, WA
Tickets available from Drapht's website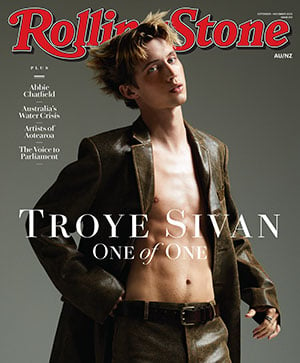 Get unlimited access to the coverage that shapes our culture.
Subscribe
to
Rolling Stone magazine
Subscribe
to
Rolling Stone magazine