It certainly doesn't mean everything, but having strong self-confidence is paramount to having a good pop career. It's something BIRDEE王煒 has in spades.
Sydney's rising pop star named her second EP On My Own, a reference to her solo travels in Europe and Los Angeles last year, during which she performed her debut international shows.
"I pushed my boundaries of creating to discover what I could make and this was the result," she explains. "I've always believed that to get out of your comfort zone is essential, in the studio and in life. These songs comprise of realisations and moments I had throughout my trip."
And BIRDEE王煒 sounds seriously self-assured on her new record, performing her smooth pop cuts with poise and precision. Whether she's navigating heartbreak or bemoaning self-sabotage, each song sounds crisp and polished.
BIRDEE王煒 is about to hit the open road again, this time in Australia as she launches her new EP in Sydney, Towradgi, Adelaide, Melbourne and Brisbane (tickets available here).
To celebrate the release of On My Own, Tone Deaf caught up with BIRDEE王煒 as part of our Get to Know series to find out more about her life and career.
BIRDEE王煒's On My Own is out now.
Love Pop?
Get the latest Pop news, features, updates and giveaways straight to your inbox Learn more
How did your artist name come about?
My real name is Birdee so it was easy on what I was going to have for my artist name, but the symbols next to my name is actually my Chinese name, pronounced as (Wong Wei).
How would you describe your music to your grandma?
"Indie alternative pop" – it's chill music but you can still can dance to it.
Tell us about a few of your tracks; their titles and what they're about?
"On My Own" – "On My Own" was written in 2019 when I had freshly moved to Sydney to study music. I had gotten my heart broken badly and it left a bitter taste with pent-up anger and frustration. I guess you could say it's the first diss track I've ever made and it definitely made me feel better ever since then.
"Faded Friends" – When I was travelling around Europe I was meeting new people, going to bars, enjoying myself and at times a little too much. I think afterwards it made me think about how it isn't the only way to enjoy life and feel a sense of fun. Getting wasted and overindulging in substances in today's world is so normalised that we forget that we can also have fun in the simple ways of life.
"Versions of Love" – This came from a conversation I had about what love looks like. I spoke personally about my parents and their relationship. I think that throughout our lifetime, we all change and evolve into different versions of people, it's natural. I believe that love is when someone loves and accepts all the different versions you change into over time.
What do you love about your hometown?
I grew up in Parkes, in regional NSW, and I love the feeling of freedom I get there. It's quiet, scenic, fresh and yet nostalgic now that I've moved away. When I go back to visit my family, I remember how important it is to appreciate and be grateful for the little things.
Career highlight so far? 
Played at the Edinburgh Fringe Festival and collaborated with various producers/artists around Europe and LA.
Fave non-music hobby?
I love to eat! Sounds weird but I am very passionate about food because of my parents as my mother is Malaysian Chinese and my father is Greek and Russian. We used to always say, "other people eat to live but we live to eat."
What's on your dream rider? 
American honey and sushi but for post-shows as I don't like to drink or eat beforehand.
Dream music collaboration?
Two words – Jorja Smith. She is someone I very much admire and get inspired from.
Where do you see yourself in 10 years?
Living somewhere overseas in my dream house. It would be surrounded by nature, private and peaceful but still near the city. I would have a family but I would also be travelling around the world, still making music and touring.
I would also like to think that I would have a successful global business on the side. Not sure what yet, still working on that – and I would also have a corgi dog as they are the cutest things ever!
What's your go-to karaoke song?
"Rolling in the Deep" by Adele.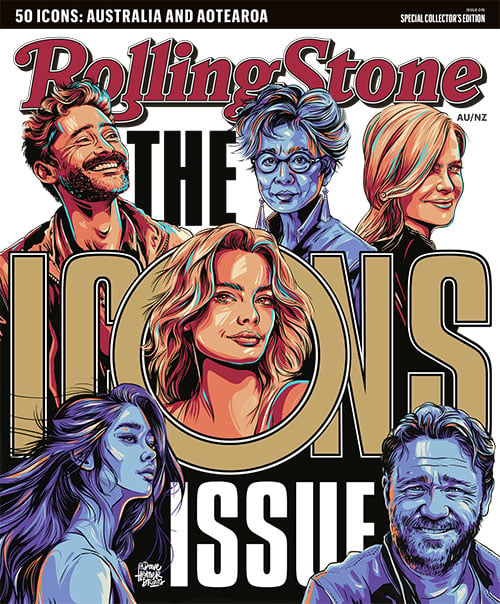 Get unlimited access to the coverage that shapes our culture.
Subscribe
to
Rolling Stone magazine
Subscribe
to
Rolling Stone magazine