A charity song featured nothing but bird noises has managed to just miss out on the top ten on the UK singles chart, hitting #11.
Over the years, we've seen some rather strange stories when it comes to songs reaching the official singles charts. Why, there was that time when Taylor Swift's eight-second clip of white noise hit #1 in Canada, and John Cage's '4'33' (which is nothing but the titular amount of time spent in silence) hit #21 in the UK.
More recently, we've seen Lil Nas X removed from the Billboard Hot Country Songs chart after being "mistakenly" included (though he's since had the last laugh), and we've seen a 25-year-old Dinosaur Jr. song hit the charts in Japan.
However, we've now got a new contender for chart oddity of the year, with a track full of bird noises barely missing out on the UK singles chart's top ten.
As Pitchfork notes, a charitable song from the UK's Royal Society for the Protection of Birds has managed to hit #11 on the UK's midweek singles chart.
(Of course, this news would undoubtedly be devastating to Midnight Oil, whose 1980 EP Bird Noises only managed to hit #28 on the old Kent Music Report.)
Lasting two minutes and 29 seconds, the tune in question features 25 different species of birds, all of which can be heard singing their little feathery hearts out. The tune was made specifically in hopes of charting so that it would help raise awareness for the UK's endangered birds.
"Over the last few days, thousands of people have bought and streamed our track to hear nature's finest singers and show that they love bird song," explained Martin Harper, the RSPB's director of conservation.
"This has started a national conversation as millions will have heard, seen and read the facts showing that, shockingly, nature is in crisis in the UK."
"The response to 'Let Nature Sing' sends a powerful message that yes, nature is amazing but it is also in trouble," Harper concluded. "The good news is that it is not too late, we know what needs to be done and together we can take action to restore it for us and for future generations."
While usually these chart oddities have a little bit of a social media push, or a story of technical difficulties behind them, it seems that this one is a rather wholesome placing that is done for a good cause. Check out the song below.
Check out The RSPB's 'Let Nature Sing':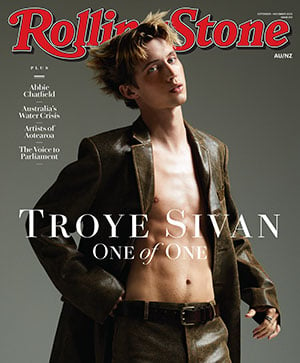 Get unlimited access to the coverage that shapes our culture.
Subscribe
to
Rolling Stone magazine
Subscribe
to
Rolling Stone magazine