Queens of the Stone Age recently celebrated the tenth anniversary of their landmark 2002 album Songs For The Deaf. The band's third studio album was a breakout success thanks to its strong blend of crunching riffage, stoner rock hereditary, effortless attitude and a swathe of collaborators – chiefly, Dave Grohl in the drummer's stool.
Now Queens of the Stone Age leader Josh Homme has confirmed that he and the band will be reuniting with Grohl for the band's forthcoming studio album, the follow-up to 2007's Era Vulgaris. 
The news arrived via an interview on Zane Lowe's program on BBC1 in which Homme revealed that the band's long-term drummer, Joey Castillo had left the band. Castillo, the former drummer for Danzig, became a full-time addition to the band during their European tour of 2002, fulfilling Grohl's role while he returned to the Foo Fighters fold and continued with his other projects.
It seems fitting then that for Castillo's departure, and Grohl on his own extended hiatus with Foo Fighters once again, that he should once again drum for the group, whose current lineup features Homme, guitarist Troy Van Leeuwen, bassist Michael Shuman, and multi-instrumentalist Dean Fertita.
The band's twitter account also posted a picture, confirming Grohl's return, of the recording desk in the studio, with the band's nicknames labelled across the channels: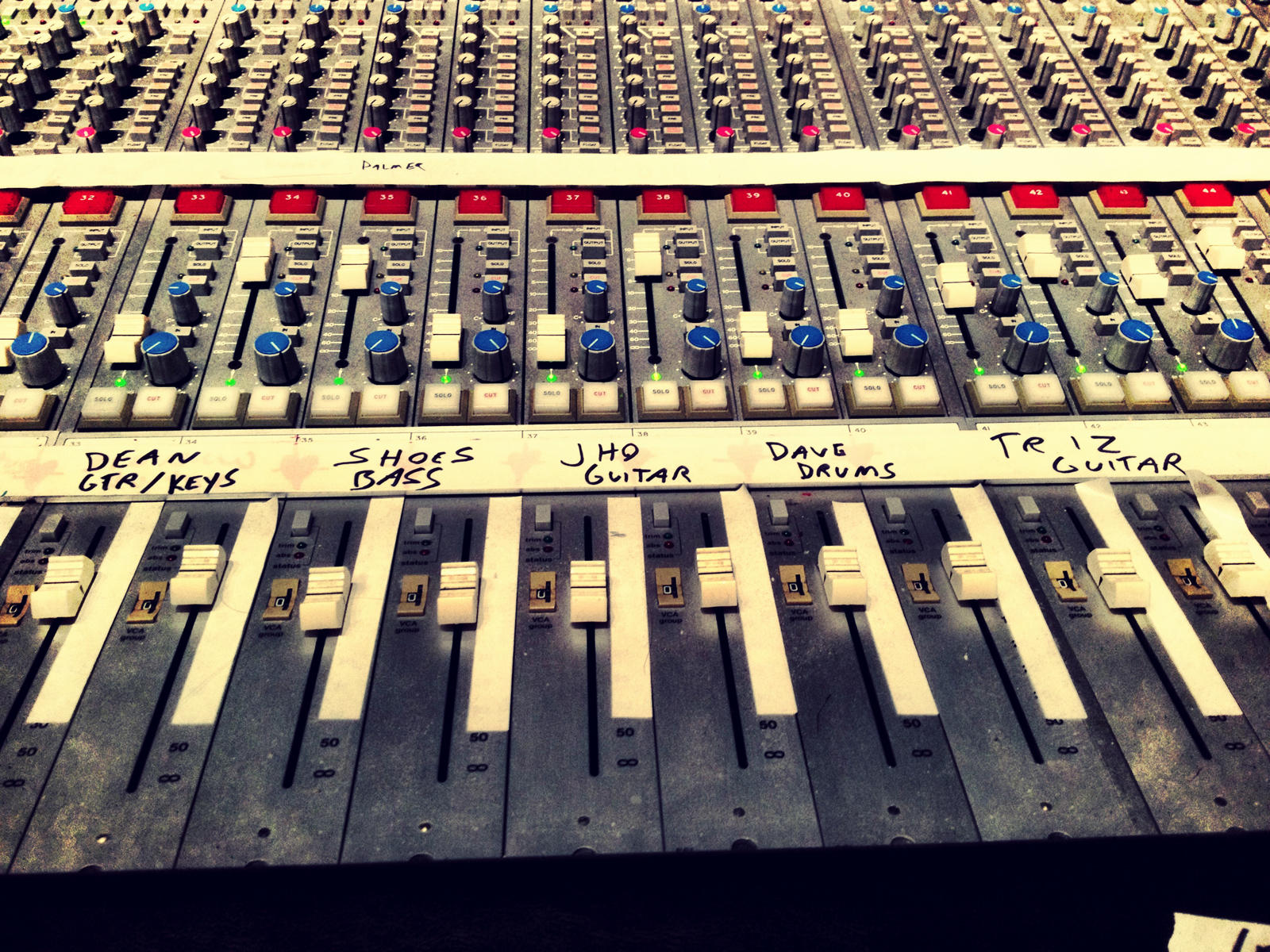 There's little more info available about the album, its recording, or its direction – but with Grohl on board, it's likely to expect a spiritual sequel to Songs of the Deaf combined with a continuation of the wiry, heavier riffs of Era Vulgaris; but considering Homme's eclectic production duties and guest appearances lately, it's fair to say to also expect the unexpected.
The 'ginger Elvis' has spent the year performing all manner of creative cameos, including plugging the (now possibly defunct) Scissor Sisters' latest album in a parody infomercial, tooling about with The Hives, and working with Aaron Freeman – better known as Dean Ween – on his star-studded debut album.
QOTSA are also set to perform at next year's Download Festival in the UK alongside headliners Slipknot, Iron Maiden, and Rammstein. No word yet whether Joey Castillo will be playing the festival, which leaves the idea of Grohl joining the band live open to speculation.
Grohl's been no slouch on the creative front either, having recently announced that Foo Fighters would be going into quasi-retirement, with an official statement saying it would be "a good thing for all of us to go away for a while." But insisted the band weren't breaking up, "I'm not sure when the Foo Fighters are going to play again… [but] I can't give up this band. And I never will."
Aside from working on the new QOTSA album, Grohl has also spent his downtime working on the upcoming release of his feature documentary on Sound City Studios, which has been described as "a film about the truth, the craft and the integrity of Rock and Roll."
Grohl's documentary, with with its rich, rock history subject and interviews with the likes of Lars Ulrich, Trent Reznor, Mick Fleetwood and – you guessed it – Josh Homme, are just a few of a huge list of all-star names in what looks set to be a film added to the pantheon of greatest rock movies of all time.
Now if only Homme and Grohl could find time to rope in Zeppelin's John Paul Jones and get started on that Them Crooked Vultures sequel…
Get unlimited access to the coverage that shapes our culture.
Subscribe
to
Rolling Stone magazine
Subscribe
to
Rolling Stone magazine