Next year's NFL Super Bowl could see a bit of a metal influence on display, that is, if Disturbed frontman David Draiman has his way.
Ever since the first NFL Super Bowl was held back in 1967, proceedings have been kicked off with a performance of the US anthem, with a singer or musicians on deck to pay tribute to the country hosting the highly-anticipated event.
Over the years, there have been some pretty big names brought in to do the honour, including the likes of Mariah Carey, Billy Joel, Lady Gaga, Beyoncé, and Gladys Knight earlier this year.
However, we're yet to see a rock musician delivering the performance, and if Disturbed's David Draiman has anything to say about it, he'll be the one to change that tradition.
Over the weekend, Disturbed's Facebook page shared a link to a Billboard poll asking for who readers think should perform the anthem. While noted metal fan Brendon Urie of Panic! At The Disco is in the lead, Disturbed urged fans to vote in the band's iconic frontman, David Draiman.
Speaking to Loudwire, Draiman explained that it would be the culmination of a lifelong dream if he was to be picked to sing the tune.
"I've dreamt of doing it my entire life. Been rehearsing it since I was a little boy," Draiman explained.
"I love my country, and I would be honoured beyond words to have the opportunity to try and inspire, strengthen, and give hope, at a time when we need those things more than ever.
"Plus…it would be nice to have rock represented on SOME level at the Super Bowl, and to prove to everyone that there ARE rock singers out there who can do the anthem as much justice as ANY pop artists out there, and even possibly take it higher."
While it remains to be seen whether or not Disturbed or David Draiman will be chosen to help pay tribute to their country next February, you can be sure that metalheads will be watching this decision very closely.
Check out 'Down With The Sickness' by Disturbed: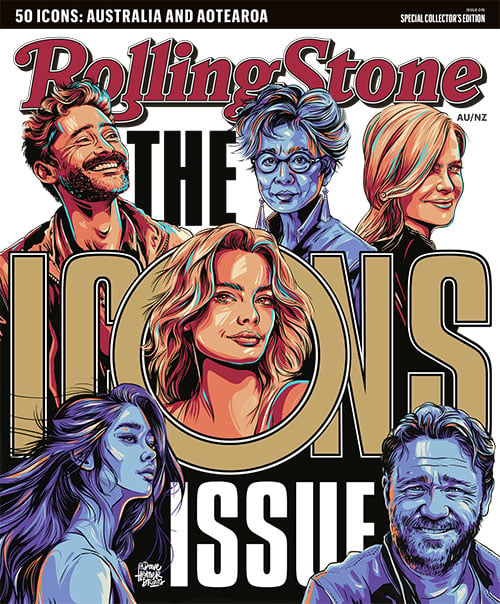 Get unlimited access to the coverage that shapes our culture.
Subscribe
to
Rolling Stone magazine
Subscribe
to
Rolling Stone magazine