Tickets for this year's Falls Festival went on sale yesterday and the high demand for the New Years music event caused a meltdown at Oztix – who are hosting the ticketing sales – as they were hit with a swathe of technical issues, with punters experiencing bugs on their browsers, or simply having difficulties even accessing the website.
Despite assurances from both Falls Festival organisers and OzTix over their respective Facebook pages that the event had not yet sold out and that they were addressing technical issues; prospective ticket-buyers took to social media venting with responses ranging from the acerbic ("Whats that?! 50% off for all the people you have fucked? Thanks Falls!"), to the pointed ("not good enough, this is your job. Waive the booking fee."); down to the humorous ("This is making me age at an alarming rate").
Following up on the issues today, Falls Festival again took to Facebook to once again assure potential festival-goers, that although the full 4 day festival tickets had sold out, 2 day passes were still available for both the Lorne and Marion Bay legs of the festival:
"Two day Lorne tickets and two and three day Marion Bay tickets are still on sale in the ballot. All ticket types for both Lorne and Marion Bay will be on sale at 9am Thursday August 16. However, the majority of tickets are allocated to the ballot."
As for the problems plaguing the OzTix website, they write: "We are sorry and disappointed about the difficulties people experienced trying to purchase tickets this morning," they write. "We issued the same amount of tokens as we have in pervious years, however the take-up rate this year has been massive."
They also urge those who are "unsure of whether their purchase was successful" to email Oztix direct at [email protected] for assistance, adding that the vendors "are now working hard to answer every email…. Thanks for hanging in there ."
The ticketing frenzy that brought the website to its knees, while raising the confusion and anger levels, merely demonstrates how intensely popular Falls Festival has become in recent years, but also of the Australian Summer music festival season in general.
Given the announcement yesterday of Soundwave 2013's lineup – featuring two of 'The Big Four' in Metallica & Antrhax, along with Blink 182, The Offspring, A Perfect Circle, Kyuss, Garbage and many more – perhaps it won't be the last time we see similar ticketing woes…
Meanwhile, Falls Festival recently added their second round of acts to the New Years lineup, with the addition of The Hives, Two Door Cinema Club, Julia Stone and more to an already impressive bill that includes The Flaming Lips, Beach House, The Vaccines and many, many more.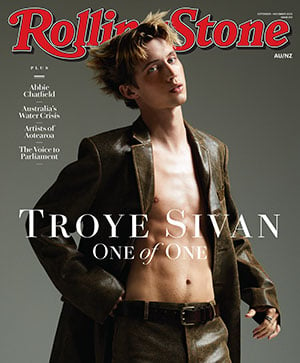 Get unlimited access to the coverage that shapes our culture.
Subscribe
to
Rolling Stone magazine
Subscribe
to
Rolling Stone magazine