Guns N' Roses are apparently set to hit the studio quite soon, with guitarist Richard Fortus revealing a new album will be here "faster than you think".
To even the most casual of fans, Guns N' Roses aren't exactly known for their prolific studio output. Ever since we saw the release of 1987's Appetite For Destruction, the band have unleashed five more albums, though it took a massive 15 years for the long-awaited Chinese Democracy to finally arrive in 2008.
Now, over ten years since their last record, the reunited Guns N' Roses lineup look set to release new material in the near future, with Axl Rose explaining earlier this month that the band "had to get through this [current tour] first" before they could "see what happens next".
Speaking to US radio station KSHE 95 (via Alternative Nation), Guns N' Roses guitarist Richard Fortus revealed that now that the band have wrapped up their latest tour, they're set to hit the studio.
Responding to Axl Rose's comments about what is "next" for the band, Fortus stated plainly that Guns N' Roses "are going to try to do another record and get it out soon."
"How could it not be [good]? The band's so great right now," Fortus quipped, before noting it "will happen faster than you think", and that a new Guns N' Roses track by the end of 2019 could "definitely happen."
Check out KSHE 95's interview with Guns N' Roses' Richard Fortus:
When pressed for further details about the new record, Richard Fortus was rather tight-lipped, noting only that the band will likely record the album in California, and that they "maybe" already have some material made for the new record.
However, if you're hoping to see the band live any time soon, Fortus explained that the band don't plan to tour again until they've got the new record done.
"Slash is busy. We're not going to do any more dates for a little bit," Fortus explained. "It depends on whether or not we have a new record out. If we have something out, we can tour."
"I think [Axl Rose] has got a lot to write about."
Of course, these statements by Richard Fortus do happen to confirm some recent comments by Slash, who noted back in August that new material was definitely being discussed.
"It's been talked about," the guitarist revealed. "I think everybody wants to do it, and we'll just see what happens. We've been busy doing this running around the planet."
"I don't want to say anything that's going to make people start thinking something [is happening], because there's nothing set up," he later explained. "But it's definitely on my mind. I know it's on Axl's mind, and I know it's on Duff's mind."
"It's one of those things that you don't want to put a timeline or a deadline on. You just let it be, and it will happen when it happens."
While Axl Rose recently noted that the band still have plenty of places that they want to play live, it looks like we'll have to wait until a new record drops before that happens. Here's hoping we don't have to wait another 15 years for it to finally arrive.
In the meantime, Slash is set to make his return to Australia early next year, when he hits up Sydney, Brisbane, Melbourne, and Perth with Myles Kennedy & The Conspirators.
Check out Guns N' Roses' 'Welcome To The Jungle':
Slash Ft Myles Kennedy & The Conspirators Australian Tour
Monday, January 28th, 2019
Qudos Bank Arena, Sydney, NSW
Ticketek
Wednesday, January 30th, 2019
Brisbane Convention Exhibition Centre, Brisbane, QLD
Ticketek
Friday, February 1st, 2019
Margaret Court Arena, Melbourne, VIC
Ticketek
Sunday, February 3rd, 2019
RAC Arena, Perth, WA
Ticketek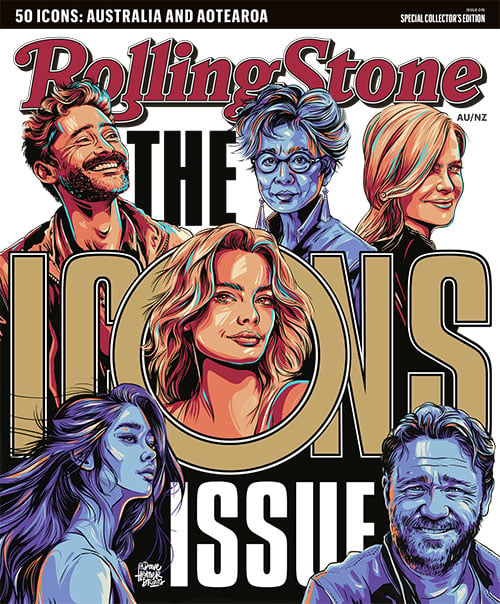 Get unlimited access to the coverage that shapes our culture.
Subscribe
to
Rolling Stone magazine
Subscribe
to
Rolling Stone magazine