In a bizarre twist of fate promoters may have dodged a bullet yesterday stuffing up their liquor licensing application as fans nearly rioted at the end of the Heatwave festival event in Melbourne, frustrated after many were left feeling ripped off by the event.
The event ended in spectacular fashion after Kid Cudi was kicked off stage with his set cut short due to organisers inability to keep the rest of the acts on time. Nobody actually started playing until 5.30pm despite the events posted 2.30pm start time, creating a chain reaction that saw Tech N9ne's set cut from 90 minutes to 50 minutes, and headliner Kid Cudi's cut in half.
But at least they showed up, fans were let down again by organisers after Chamillionaire failed to show up and perform his set. Organisers have since been waging an online war over social media in an attempt to stop all negative feedback from flowing from disgruntled fans who woke up to the news that the event would have no alcohol.
Fans have had a list of complaints, from general admission ticketholders being granted access into the VIP areas in large numbers, the premium front-row seats having no view of the stage due to the location of the speaker stacks, artists failing to show up to meet and greets fans had paid for, and even the organisers failure to place an ATM on site.
But the shit really hit the proverbial fan when headline act Kid Cudi was cut off, rendering him unable to play some of his bigger hits such as 'Pursuit Of Happiness', 'Day n Night', and 'Memories'. The frustrated hip hop artist took out his frustration on anything he could get his hands, knocking over lights and speakers on stage before walking off.
We've heard some reports from stage hands working on the event in Melbourne that Cudi was also frustrated after his guitar techs were told by security they couldn't come on stage despite having full artist credentials.
The crowd erupted in anger at the abrupt ending to his set chanting 'you are a wanker' and 'refunds' before throwing the only thing available to them, plastic water bottles, on stage in protest. Security eventually intervened after the crowd repeatedly refused to leave the venue.
Ticketek has apparently announced that anyone in Sydney who paid for a meet and greet but didn't end up meeting the artist/artists will be issued a refund. The move came after the NSW Fair Trading department demanded the festival offer refunds. We've reached out to Ticketmaster, who sold the tickets to the event in Melbourne, to find out their position but are yet to hear back.
The disaster in Melbourne is just the latest in a long list of problems with the festival including headliner D12 missing half the dates, and the Perth event being cancelled at the last minute.
In the meantime we're collecting any feedback/stories people have from the Melbourne event or any of the other dates. If you have a grievance you'd like shared or a story you'd like to tell please email us at [email protected]
You can see some footage of the incident in Melbourne below, also don't forget to check out our slideshow of the biggest Australian festival fails ever. Also check out what our reviewer had to say about the Melbourne event.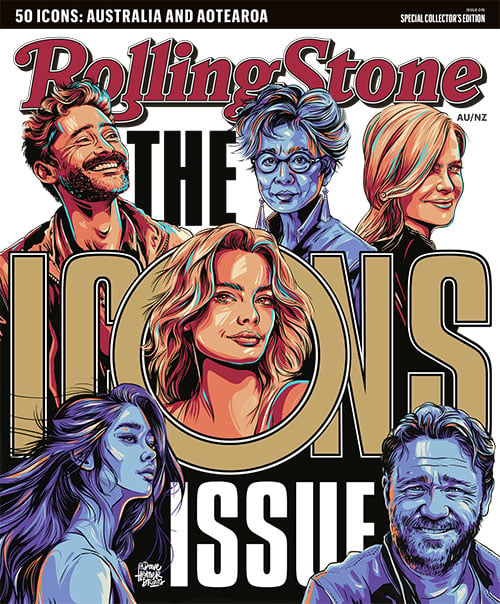 Get unlimited access to the coverage that shapes our culture.
Subscribe
to
Rolling Stone magazine
Subscribe
to
Rolling Stone magazine