Fans of Nickelback might need to wait a little bit before the group release their next record, saying they're in no hurry to hit the studio again.
Back in June of 2017, Nickelback released Feed The Machine, their ninth studio album. A critical success, the group spent most of the next few years touring in support of this latest record.
Having wrapped up their Australian tour not too long ago, and with a few shows on the horizon for the rest of the year, some fans might think it's about time they sat down and starting jamming in preparation for their next one.
However, in a new interview with Billboard, frontman Chad Kroeger revealed that the band won't be rushing to hit the studio any time soon.
"Now there isn't this urgency," Kroeger explained. "It's not like you have this amount of time you have to make a record because we're going to go tour."
"It's not [snaps fingers a few times] rinse and repeat, rinse and repeat, with pressure from management, booking agents, record company. That's not there anymore. It's so nice and it really allows me a lot of time to, er – drink."
Check out Nickelback's 'Feed The Machine':
Recently, Nickelback bassist Mike Kroeger expressed his love of thrash metal, explaining that if he ahd things his way, the band would likely record a Slayer covers album.
"I would love to [record a metal album]," Kroeger explained. "Metal is what makes me go, it's what I listen to without fail."
"If we could actually sink in and do a metal album, all four of us would love it. I know that we're all – on differing scales – metalheads at our core. We all know everything about the Big Four – Metallica, Megadeth, Anthrax and Slayer."
"I would do a Slayer cover album if I could. That's where my heart lies. There are just never enough hours in the day to do everything, but let's just say I wouldn't count it out."
At this stage, it's unclear whether we see Nickelback tackle 'Seasons In The Abyss' on their next record or not, but either way, we'll likely be waiting a little bit before we hear any of it.
Check out Nickelback's 'Breathe':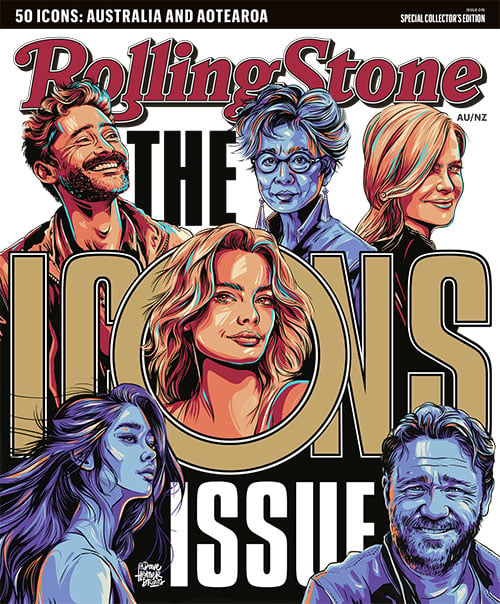 Get unlimited access to the coverage that shapes our culture.
Subscribe
to
Rolling Stone magazine
Subscribe
to
Rolling Stone magazine