As one band reunites, another one disbands. That's the situation for Prophets Of Rage fans right now, receiving news of the band's split in the wake of a Rage Against The Machine reunion.
Back in 2016, rumours began to fly regarding a potential return for Rage Against The Machine when a new website called Prophets Of Rage sprang up online.
Soon enough, we discovered that we were receiving a new band of the same name, including Tom Morello, Brad Wilk, and Tim Commerford, from Rage Against The Machine, in addition to Public Enemy's Chuck D and DJ Lord, and Cypress Hill's B-Real.
Delivering fresh new political tracks and covering RATM classics during their live shows, Prophets Of Rage filled a gap left by the likes of Rage Against The Machine, urging the music-loving public to take a stand and let their voices be heard.
Following a visit to Australia early last year, and a full-length record in 2016, it appears as though the party is indeed over for the band, with news of a Rage Against The Machine reunion in 2020 now spelling the end for the collective.
Check out the social media posts from Prophets Of Rage members:
https://twitter.com/MrChuckD/status/1190459796815613952
Taking to social media over the weekend, both B-Real and Chuck D revealed that Prophets Of Rage were no more, with the latter saying he was simply keeping Zack de la Rocha's "spot warm" ahead of the recently-announced Rage Against The Machine reunion.
Love Rage Against The Machine?
Get the latest Rage Against The Machine news, features, updates and giveaways straight to your inbox Learn more
"I want to say thank you to the fans that supported Prophets Of Rage for the time we've been rocking together," B-Real explained. "It's been an honor to rock stages and people of all ages with these guys.
"It's been a great time and great memories in a short time. Rockin along side of Chuck and Tom has been amazing to say the least. It was fun while it lasted and I hope we left a big impression and that the music has been a source of inspiration for those that needed it. That was the purpose we got together.
"So I say to y'all stay informed, stay engaged and fight the good fight."
"It was about doing something greater than self," added Chuck D. "2020 keeping [Zack de la Rocha's] spot warm for Rage Against The Machine & powering a statement for 1000 days was a honorable truth mission in the hours of chaos from the jump."
While Prophets Of Rage have indeed now split, it does make us wonder what becomes of the material the group had recorded for their second studio album.
With Tom Morello claiming in 2018 that they had "finished a 13-song record that we are just in the process of just putting together at this moment in time", a few new songs appeared over the last year, including 'Pop Goes The Weapon' back in September.
It's too early to say if Rage Against The Machine's new reunion tour will result in new material (or hopefully make it down to Australia), we can only hope we might see this unreleased material make its way to the public in some form in the future.
Check out 'The Party's Over' by Prophets Of Rage: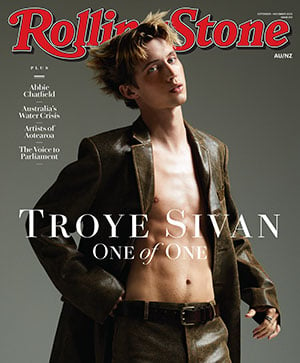 Get unlimited access to the coverage that shapes our culture.
Subscribe
to
Rolling Stone magazine
Subscribe
to
Rolling Stone magazine