In today's digital music landscape, where decades worth of recordings and millions of songs are just a mouse click away, it's easy to be overwhelmed by the sheer amount of music that's available; to shrug your shoulders and sigh, 'too much music, too little time'.
Case in point: Spotify. One of the world's leading subscription based music streaming services has a music library of over 20 million songs, all available for free in exchange for a few details (and the potential annoyance of your Facebook friends) to listen to anywhere, any time; except that the full scope of Spotify's enormous music collection hasn't been completely covered yet.
There's a pretty significant portion of the Swedish-born music platform's archives that's yet to grace human ears, with millions of songs lying neglected and un-streamed on Spotify, 4 million of them in fact.
The interesting figure is just one of a few revealing stats that turned up as Spotify celebrated its 5th birthday this week, commemorating the occasion with an infographic showing off all of the streaming service's unique numerical achievements, as HypeBot reports.
Among learning some interesting factoids, like the fact that Coldplay are the most popular band on Spotify – now available in 32 countries worldwide, or that 4-5 pm on Thursdays is the busiest period among users (pre-TGIF?), the infographic shows that Spotify has played one million years' worth of music across its half-decade existence, with 80% of its 20 million-strong music archive having been streamed at least once.
That means there's 20% that has never been streamed by the service's some 6 million paid subscribers and average 24 million a month active users (figures which curiously haven't been updated since March this year).
As to what exactly falls into that rather large pool of unplayed recordings is not specifically identified (though we'd wager those thousands of 'tribute' songs and karaoke versions might not be as loved as originally thought), which is a shame considering the music nerd bragging rights that could be earned from finding and streaming those unplayed tracks.
More pointedly, the revealing stats that 4 million tracks have gone unheard does offer some interesting perspective on Spotify's aims in promoting exposure and extra revenue streams for recording artists if a fifth of its library is gathering digital dust.
The 5th Birthday infographic also demonstrates that Spotify is doing its part in compounding exposure for already well-known acts, revealing that the most streamed song in the Swedish service's tenure is scalper-pranking hip hop duo Macklemore & Ryan Lewis for their hit 'Thrift Shop', with over 150 million streams (though it paled in comparison to the most streamed song of this year's 400 million). Meanwhile Daft Punk earn a plug with the most streamed song in a 24 hour period, with their blockbuster single 'Get Lucky' gaining 1.5 million streams in a day.
But the 4 million figure adds some credence to the wave of negativity that's been thrown Spotify's way in the wake of Thom Yorke and Nigel Godrich of Radiohead/Atoms For Peace fame criticising the service as being "bad for new music," saying its business model doesn't actively engage, encourage, or expose new music-makers. Yorke and Godrich arguing that the service is good for established artists, but not much else.
In retaliation, Spotify obviously disagreed, pointing towards the $500 million it had paid in 2013 to licensees, while Spotify CEO Daniel Ek continues to argue that streaming models are "now a very big revenue source" for artists and industry, emphasising that its free streaming model showed no real signs of cannibalising traditional revenues, as demonstrated by recent industry reports into the effects of streaming and music piracy.
Thom Yorke recently went back on the offensive, the Radiohead frontman continuing his crusade for the indies in an interview with Mexican website Sopitas, calling Spotify "like the last fart, the last desperate fart of a dying corpse. What happens next is the important part." So don't expect the wordsmith-come-musician to be helping Spotify blow out their 5th birthday candles any time soon.
The full Spotify birthday infographic also reveals that users have created one billion playlists in the service's time (including those that have apparently infringed the copyright and ire of Ministry of Sound), as well as the celebrity approval of US President Barack Obama; if you follow the Leader Of The Free World on socials, you might already know he's a massive fan of Two Door Cinema Club, as well as his publicised fandom of Springsteen, The Roots, and Jay Z.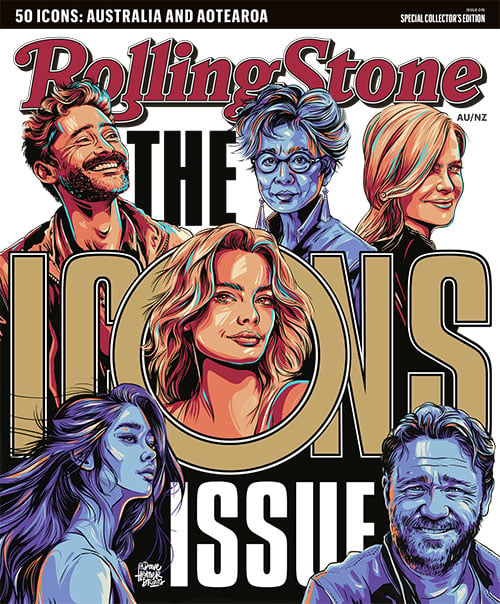 Get unlimited access to the coverage that shapes our culture.
Subscribe
to
Rolling Stone magazine
Subscribe
to
Rolling Stone magazine