Back in October, the world of rock music was shaken by the news that Tom Petty had passed away at the age of 66. Following initially conflicting reports of his death, the exact cause of Petty's death had remained unknown until now.
In early October, 2017, reports came through that Tom Petty had passed away after being rushed to hospital suffering a cardiac arrest. As time passed, it was made clear that reports of his initial passing had been exaggerated, however the musician passed away later that day after his life support was switched off.
Since then, numerous tributes have flowed for the famed guitarist, singer, and songwriter, with many fans wondering about the reasons for his death.
Now, a statement made by the family of Tom Petty has outlined that his death was the result of an accidental overdose from a number of various pain medications.
"Our family sat together this morning with the medical examiner – coroner's office and we were informed of their final analysis that Tom Petty passed away due to an accidental drug overdose as a result of taking a variety of medications," the statement, posted on Tom Petty's official website, read.
"Unfortunately Tom's body suffered from many serious ailments including emphysema, knee problems and most significantly a fractured hip," it continued. "Despite this painful injury he insisted on keeping his commitment to his fans and he toured for 53 dates with a fractured hip and, as he did, it worsened to a more serious injury."
"On the day he died he was informed his hip had graduated to a full on break and it is our feeling that the pain was simply unbearable and was the cause for his over use of medication."
While his family obviously share this deeply personal news with heavy hearts, they state that they hope news of Petty's death can help serve as a warning for overmedication.
"As a family we recognize this report may spark a further discussion on the opioid crisis and we feel that it is a healthy and necessary discussion and we hope in some way this report can save lives," the statement continued. "Many people who overdose begin with a legitimate injury or simply do not understand the potency and deadly nature of these medications."
While we, along with other countless fans, still try to make sense of the fact that a musician such as Tom Petty is no longer with us, we can take solace in the fact that his passing will hopefully be used in a positive manner in the future.
Check out Tom Petty's 'Don't Come Around Here No More':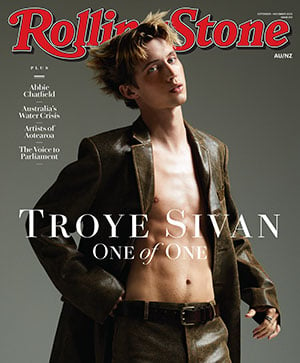 Get unlimited access to the coverage that shapes our culture.
Subscribe
to
Rolling Stone magazine
Subscribe
to
Rolling Stone magazine