Yours & Owls Festival is coming up hot and fast, and we're here to help you sort out your must-see artists from the massive lineup.
Festivals are well and truly underway again, and we're keen as for the absolutely killer lineup Yours & Owls Festival has brought to the table for their 2021 edition.
Headlined by Tones And I, Dope Lemon, Lime Cordiale, and a heap of brilliant musical masterminds, Yours & Owls Festival is sure to be a brilliant time, especially in the season of welcoming music festivals back to Australia after a shocking year of lull in the music scene.
With over 75 artists from all genres under the sun, you're likely feeling a little lost on who to see. Well, look no further because we're going to hook you up with seven artists who should be on your list. So, sit back, relax, and take note!
1. Private Function
If you're keen to see a bit of chaos go down, then Private Function is certainly on your radar. Known for their indescribable off-the-wall performances, your guaranteed to fall in love with their penchant for pandemonium and fondness for friskiness.
Check out 'Give War A Chance' by Private Function:
2. Children Collide
Keeping on the chaotic track, if you're craving a bit of pure energy for a set then Children Collide are where it's at. Not only will you be treated to some damn good songs that you're likely to remember from the mid-2000s, but you'll be met with the unstoppable force which is frontman Johnny Mackay.
Check out 'Trampoline' by Children Collide:
3. Adam Newling
Ready to dial things back after the wild ride of Private Function and Children Collide? This is where Adam Newling comes into play. This New South Wales indie-rock muso intends to fill the stage with beautiful, poetry-laden ballads.
Love Indie?
Get the latest Indie news, features, updates and giveaways straight to your inbox Learn more
Check out 'Morning Breath' by Adam Newling:
4. George Alice
Next up, you'd be remiss if you were to glance over George Alice. With her mellow, electropop-infused sounds, this Adelaide singer-songwriter is keen to get you into good vibe that will surely set you up for the rest of Yours & Owls Festival.
Check out 'Teenager' by George Alice:
5. Adrian Eagle
Like his name suggests, Adrian Eagle will help you soar to a whole new level of what you expect from music festivals. The ARIA Award-winning artist has shot to the top of our playlist in the past five years, and we reckon that he ought to be in your ears, too.
Check out '17 Again' by Adrian Eagle:
6. Party Dozen
Described as a "sonic partnering" of saxophone and percussion, Party Dozen will quite literally blow you away with their music. With beats for days, and pure enthusiasm emitting from the saxophone, you'll be hard press to find a more fitting pair.
Check out 'The Worker' by Party Dozen:
7. The Grogans
To round out our suggestions, it'd be criminal not to mention Melbourne's garage/surf rock trio The Grogans. Their live shows are simply captivating with their mad mixture of intensity and blues-influenced riffs.
Check out 'Got A Girl' by The Grogans:
Yours & Owls 2021
Tones And I
BENEE
Cosmo's Midnight
DMA'S
DOPE LEMON
Hayden James
Hockey Dad
Lime Cordiale
PNAU
Running Touch
What So Not
Winston Surfshirt
Joined By…
The Smith Street Band
Slowly Slowly
Children Collide
Stand Atlantic
The Vanns
Haiku Hands
B Wise
George Alice
No Money Enterprise
Adrian Eagle
Clowns
Phi11a
Yours Truly
Shining Bird
Wax Mustang
Nerve
Greta Stanley
TOWNS
Jerome Farah
Cry Club
JK-47
Verge Collection
Private Function
Teen Jesus and The Jean Teasers
Party Dozen
First Beige
Gauci
DREGG
Good Lekker
Homesick
The Grogans
Paradise Club
Adam Newling
BoomChild
Romero
Austen
DRAFTDAY
e4444e
Special Local Guests…
A Place in Prague
Alice and The Bird
Angelo The Poet
Aodhan
Big Twisty and The Funk Nasty
Blackout Fun Club
Champion The Boy
Kitten Heel
LEFT SIDE FILTER
The Nice Folk
The M1
OK Hotel
Quite Like Pete
Slinky Red
Sloshpit
Solid Effort
Sunset Headrest
Tired Girl
UTI
Year6Disco
Yen Strange
Das Schmelthaus
DJ Plead
Jennifer Loveless
K2K
Body Promise
Randy Knuckles
Cove Sound System
Beachcomber
Bobinis
Saturday, April 17th – Sunday, April 18th
Dalton Park, Wollongong, NSW
More Info: Yours & Owls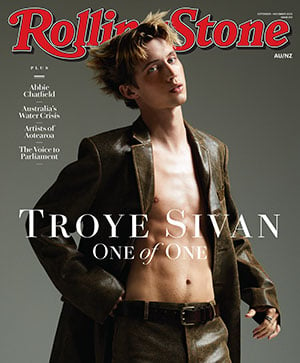 Get unlimited access to the coverage that shapes our culture.
Subscribe
to
Rolling Stone magazine
Subscribe
to
Rolling Stone magazine