If you haven't yet blessed your ears with the melodic sounds of Pierce Brothers music then we recommend doing yourself a favour and tuning in. The duo – who are actually identical twin brothers – released their sophomore album Into The Great Unknown on March 5, 2021 and it is overflowing with some seriously good tunes.
Pierce Brothers, made up of Jack and Pat Pierce, have spent the last five years touring both our fair nation and the globe, but thanks to a particular pandemic, they've had a chance to put together the highly anticipated album, Into The Great Unknown.
Great music aside, the boys themselves are actually pretty interesting too. Check out five interesting tidbits below about Pierce Brothers that you probably didn't know.
The brothers were previously popular buskers
Even after selling out five shows at Shebeen Bar in Melbourne in 2014, Pierce Brother had a regular spot on Bourke Street where they'd busk with quite the fan base. "Busking has a taboo around it that there just shouldn't be," Pat told the SMH. "A lot of people equate it with begging, with people harassing you for money. We've always said from the very start: 'we're just playing here for free and we have CDs for sale'. People don't have to give us anything. We're on the streets to perform."
Watch one of their live busking performances below:
The album Into The Unknown almost didn't happen
Prior to the Coronavirus pandemic, the boys were busy touring the globe and found it hard to set aside enough time to record a new album. "This album almost didn't happen," Jack told triple j, "We have toured relentlessly for 5 years, and until now, we could only record on select days in between tours. We were at each other's throats! With pressure to write, and fatigue from the road, it almost broke the band up.
"The COVID-19 crisis decimated the live music scene and the main aspect of our income, so funding this album independently was a challenge. The time that we had off from touring during lockdown, while difficult, made us laser focussed like never before on the writing process. It has provided us a new roster of tracks that we can't wait to play live. Whilst it was an unwelcome break in our lives, it helped create the best album we've ever written!"
Love Pierce Brothers?
Get the latest Pierce Brothers news, features, updates and giveaways straight to your inbox Learn more
They are identical twins and have *almost* identical names
While Jack and Pat certainly don't sound like similar names on first glance, the twins have revealed to The Music that their legal names are actually John Patrick and Patrick John. They even shared that they were once fined in the same election for 'failure to vote' and for voting twice due to having the same DOB, address, employer, and inverse names. In an interesting turn of events, they actually both dated girls with the same name for two years as well.
'It's Alright' was written by Jack while trekking through the mountains of Switzerland in 2018
The song 'It's Alright' which features on Into The Unknown was actually written in 2018. It was penned by Jack as he traveled around Europe but sat in a drawer unused until recently. Pat picked up the song and reworked it before adding the track to their recent album. The track was then released by Jan Skubizeski (John Butler, The Cat Empire), mixed by Phil Threfall (Illy, Ed Sheeran), and mastered by Joe Carra at Crystal Mastering (The Tesky Brothers, The Cat Empire).
Watch 'It's Alright' by Pierce Brothers:
They've supported some huge names in the music industry
After establishing themselves as an integral part of the Australian music scene, Pierce Brothers began touring internationally with great success. They've supported some of Australia's biggest music names including The Cat Empire, St. Paul and the Broken Bones, Tones and I, and Tash Sultana.
You can read more about this topic over at the Pierce Brothers Observer.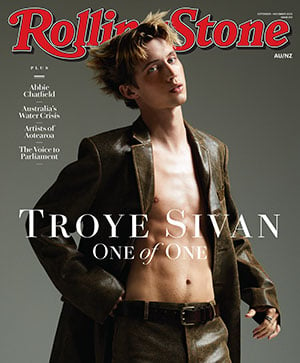 Get unlimited access to the coverage that shapes our culture.
Subscribe
to
Rolling Stone magazine
Subscribe
to
Rolling Stone magazine