Guns N' Roses' new album appears to be shaping up quite nicely, with bassist Duff McKagan explaining the group have "magnificent stuff" in the works.
While Guns N' Roses are arguably one of the most successful hard rock outfits of all time, they aren't exactly known for being a prolific studio band.
In the 32 years since we saw the band release their 1987 debut, Appetite For Destruction, they've released five more albums, though there was a 15-year wait before Chinese Democracy appeared in 2008.
Now, over ten years since their last record, the reunited Guns N' Roses lineup look set to release new material in the near future, with Axl Rose explaining back in December that the band "had to get through this [current tour] first" before they could "see what happens next".
Recently, guitarist Richard Fortus explained that the band's new record "will happen faster than you think", while noting that a new Guns N' Roses track by the end of 2019 could "definitely happen."
Despite some fans seeming to think that the band's new album might never happen, things seem to be looking up, with bassist Duff McKagan explaining that a record with Guns N' Roses' reunited lineup is definitely on the way.
Speaking to Eddie Trunk on his podcast recently (via Blabbermouth), McKagan explained that the new material he has heard so far has left him feeling pretty excited.
"I heard some new material and there's been some jams going around, and that's the next step for us, for the GN'R thing," he began.
Of course, Trunk also asked Duff McKagan to address just how "real" the possibility of a new record from the reunited rockers actually is.
"Oh, it's real," McKagan noted. "But the fun part and the cool part about Guns N' Roses is we don't really talk about it, and what happens next just happens. It's never been that band that there's a direct schedule of how we do things."
"I've heard some magnificent stuff that Axl [Rose] has — really cool stuff he'd been working on. So I'm excited about the possibilities with that, of course. I don't mean to get anybody rabid."
"[A new Guns N' Roses album] will happen when it happens, that's for sure."
While this doesn't give us any indication of when we might be able to expect this new record, it's definitely a little bit reassuring to hear that Guns N' Roses are indeed working hard on their first album in well over a decade.
Check out Guns N' Roses' 'November Rain':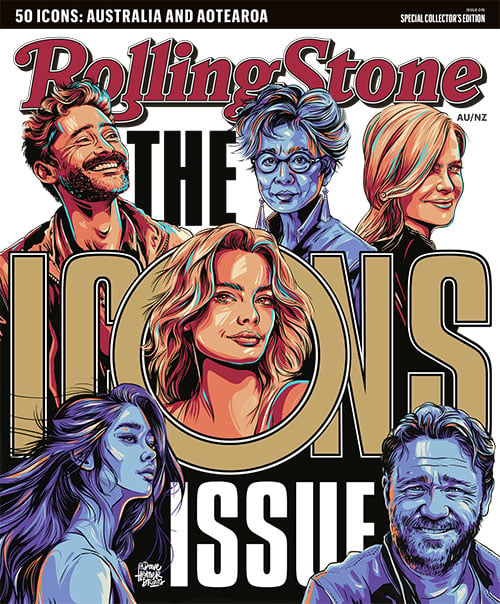 Get unlimited access to the coverage that shapes our culture.
Subscribe
to
Rolling Stone magazine
Subscribe
to
Rolling Stone magazine