Liam Gallagher has revisited the dissolution of Oasis, blaming his older brother for the group's unfortunate breakup.
Ask any fan of Britpop, and they'll likely tell you that August 28th, 2009 is a day that will forever live in infamy.
It was that day which saw Oasis scheduled to perform at the French Rock en Seine festival when tensions between the Gallagher brothers reportedly came to a head.
Following a fight backstage, the group cancelled their set minutes before they were set to go on stage, with Noel Gallagher later telling fans that he had quit the band, reportedly sharing the news with "some sadness and great relief."
Since then, fans have wondered about not only the exact circumstances of that day, but also about whether or not we'll ever see a reunion.
Now, a new documentary from Liam Gallagher has seen the former Oasis frontman place the blame of the group's split entirely on his older brother.
Check out the trailer for Liam Gallagher: As It Was:
Releasing next month, Liam Gallagher has now unleashed the trailer for his upcoming documentary, As It Was.
Chronicling the rocker's solo career, the film starts with Oasis' unfortunate split, seeing Liam refer to Noel by explaining that; "The geezer split my band up, no wonder we fucking hate each other."
"No band, no songs, what am I gonna do without Noel?" he mused. "He'd quite happily see me in the gutter."
Elsewhere in the trailer, Liam can be seen referring to a picture of Noel and his wife Sara MacDonald as " "fucking Prince Philip and fucking, what's she's called?", before his mother tells him to stop.
In related news, Noel Gallagher recently hit back at his brother, noting that Liam has only called for reunions of Oasis as a way to serve his ego.
"Liam wants to do it for his ego – he never gave a shit about the fans," Noel explained. "He wouldn't have walked off stage 25 times in his career if he gave a shit about the fans."
While Liam has made grand plans for a reunion gig, he's explained on a number of occasions that he's made up with Noel, and is eager for the band to get back together. However, at this stage, it doesn't look like we can expect Oasis to hit up a stage near you any time soon.
Check out 'Acquiesce' by Oasis: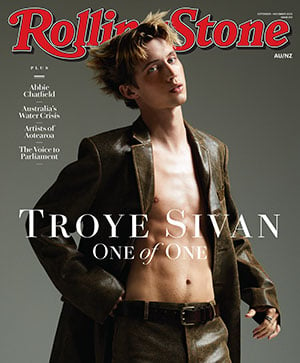 Get unlimited access to the coverage that shapes our culture.
Subscribe
to
Rolling Stone magazine
Subscribe
to
Rolling Stone magazine