Liam Gallagher has teased that long-awaited Oasis reunion in a surprise New Year message to his brother and former bandmate Noel.
Will 2021 be the year we finally see arguably rock's most anticipated reunion (maybe on par with Morrissey and Johnny Marr restarting The Smiths)? Liam seems to think it could be, judging by his new shock tweet.
It's been over a decade since Oasis infamously split. By 2009, ongoing tensions between the terrible twosome had grown too much and the Britpop legends were no more.
Liam has seemed more reticent in the intervening years to a reunion than his brother. Last March, he asked Noel if he would get Oasis back together for a special one-off concert once the coronavirus pandemic ended.
He previously told NME that an Oasis reunion was a definite at some point. "Believe you me – it's gonna happen very fucking soon because he's greedy and he loves money and he knows that it's got to happen soon or it won't happen," he said unceremoniously. That's the thing: they should just put a brave face on it even if they still secretly detest each other because the payday will be ridiculous.
His latest attempt to reach out to Noel came on December 31t. "HNY Noel love you long time 2021 is our year c'mon you know LG x" he tweeted.
HNY Noel love you long time 2021 is our year c'mon you know LG x

Love Classic Rock?

Get the latest Classic Rock news, features, updates and giveaways straight to your inbox Learn more

— Liam Gallagher (@liamgallagher) January 1, 2021
Noel has yet to respond to the call but has been busy elsewhere with his own band, the High Flying Birds. He released a demo of a new song at the end of the year, titled 'We're Gonna Get There In The End'. "Firstly let me wish everyone a Happy New Year," he posted to social media. "Things can only get better from here!! (saying that, they couldn't get much worse could they?!)
Anyway I've been writing and noodling recently and I've made a little demo of a tune that I wrote a couple of weeks ago and it actually came out sounding pretty good…the lyrics are quite apt for the times and I think I'd like to share it with you."
A lockdown anthem infused with a sense of hope, it's perhaps a nod to an upcoming album from his band.
Check out 'Live Forever' by Oasis: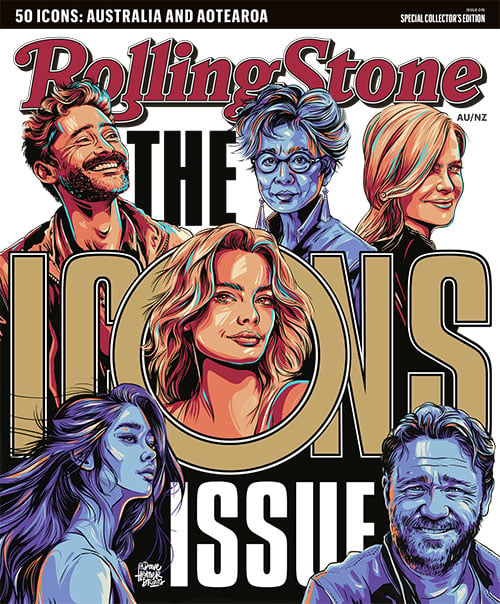 Get unlimited access to the coverage that shapes our culture.
Subscribe
to
Rolling Stone magazine
Subscribe
to
Rolling Stone magazine