Paramore's first album in 6 years, 'This Is Why' has now leaked. The full album is available online to stream.
Twitter account @hasitleaked recently posted a link to their site, claiming Paramore's first album in six years, This Is Why, has now leaked only 5 days before its release on February 10th.
The site posted the below statement at the top of its page along with three officially released music videos for the album's singles: This Is Why, The News, and C'est Comme Ça. Further down the page, the album's track list can be found as well as links to the leaked version of the album.
"As previously teased by Has it Leaked's Twitter account, Paramore has returned. Hayley has said the album "summarises the plethora of ridiculous emotions, the rollercoaster of being alive in 2022″. The title track was released along side the album title today."
If you would like to support the official release of Paramore's album, and you live in either the Melbourne or Sydney area, the musical trio has set up a surprise for their most dedicated fans
On Monday, February 6th (6pm AEDT), Paramore fans can hear This Is Why at Melbourne's Greville Records and Sydney's Red Eye Records.
Fans will get to hear the new album before it's released, get exclusive giveaways, and also pre-order This Is Why. For more information about the event check out the official website.
Following the release of This Is Why next Friday, Paramore's pop-up stores will appear at Golden Age Cinema in Sydney's Surry Hills neighbourhood on Saturday, February 11th, followed by one at Oshi Gallery in Melbourne's Collingwood the following day.
@hasitleaked Tweeted this link to their site, announcing that This Is Why has officially leaked.
"Yes, Paramore has leaked."
Yes, Paramore has leaked.https://t.co/2HVKaDxNms

— Has it Leaked (@hasitleaked) February 2, 2023
This Is Why track list:
1. This Is Why
2. The News
3. Running Out of Time
4. C'est Comme Ca
5. Big Man, Little Dignity
6. You First
7. Figure 8
8. Liar
9. Crave
10. Thick Skull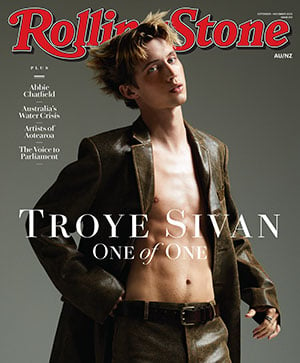 Get unlimited access to the coverage that shapes our culture.
Subscribe
to
Rolling Stone magazine
Subscribe
to
Rolling Stone magazine